A FUNCTIONAL FIBER HAVING SMOOTH PAPER TOUCH


Easy to breathe, Vivid coloring, Special lightweight,
Machine-washable, Fast-dry
This fiber is a functional fiber.
It fits into your spring and summer lifestyle.
We were successful in making it have various functions
such as being breathable, water-absorbing, quick drying,
light, and machine washable at home. It is twisted with
Japanese paper slit into very thin stripes to
achieve those functions.
BEGINNING OF THE NEW WORLD OF YARNS
Unique Yarns, Brighter Tomorrow.

How to Produce 'camifine®'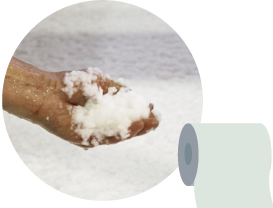 01

Manufacturing Japanese Paper

Camifine® contains Japanese paper and is made of pulp. Its pulp is manufactured from wood from forests managed in Japan and overseas. It is the best pulp to give camifine®'s properties from a reliable paper mill in Japan. The pulp manufactured a Japanese paper sheet with its paper solution. Then it is rolled and stored.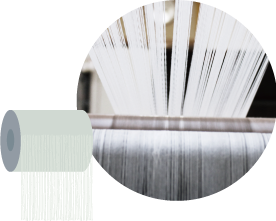 02

Slitting

A rolled Japanese paper sheet is slit into stripes. This process needs a delicate and sensitive technique to finish so that it is very thin.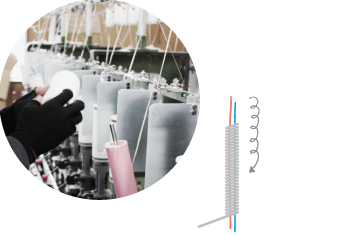 03

Twisting

After slitting the rolled Japanese paper sheet, there is a twisting process. Camifine® is twisted with polyester in order to have Japanese paper features and improve its qualities. For example to become machine-washable.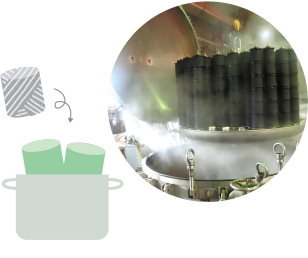 04

Dyeing

After the twisting process, the camifine® is still uncolored. Then reliable dye works dye the yarns perfect colors with safe dye materials. Then the camifine® features deep and vivid coloring.

05 Completion
The camifine® is delivered to knitting factories around the world. Finally, a variety of designed products are knitted with camifine®.
The Advantages of camifine®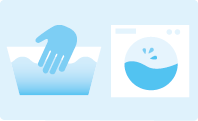 Easy care
Easy care yarn.
It can wash at home.

*Follow wash care label instructions on the products when washing.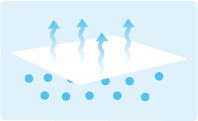 GREAT WATER ABSORBING
QUICK DRYING
It has a superior breathable quality. It features cool and refreshing to touch.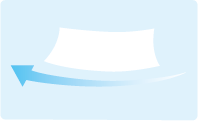 SMOOTH TO TOUCH
It doesn't make you feel sweaty and sticky in the summer because it absorbs sweat and dries quickry.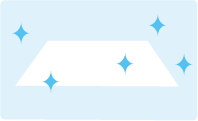 ANTI PILLING
It has a great anti-pilling property.